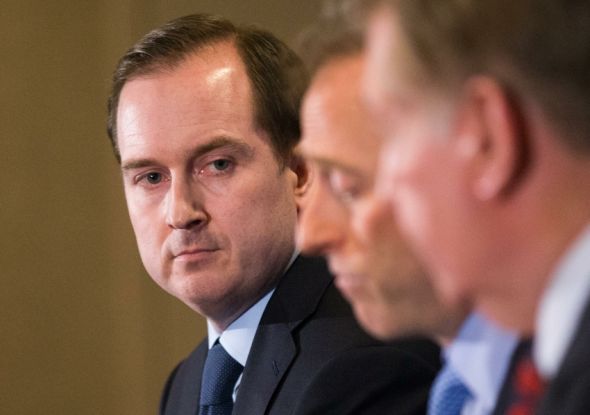 We should seen the writing on the wall once the Philadelphia 76ers were pushed to bring in veteran executive Jerry Colangelo
by the NBA
that Sam Hinkie's days were numbered and now, he is out. By way of
a very odd email
, Hinkie resigned as Sixers GM on Wednesday following a tenure in which his franchise underwent the infamous "process" en route to putting together an overall record of 47-196.
Now as the Colangelos have been reunited as Jerry's son
Bryan
was brought in as the team's new general manger, where does Philadelphia go from here?
I originally was on board with the process because as we all know, it is very hard to win a championship without one legitimate star. Tanking is all over the place and isn't likely to end anytime soon and so I thought it made some sense for a team like the 76ers to undergo a more extreme form of tanking seemed a legitimate idea.
The first problem that led to Hinkie's downfall was that in what was his third season running the show, the team really isn't any better than in the previous seasons. Hinkie didn't make any moves of any significance to make the team better, not even by bringing in passable talent or some young guys worth taking a shot despite having truckloads of money available to do it. And secondly, Hinkie didn't do a particularly great job with his draft selections. His drafts have seen the team select or trade for four big guys in Nerlens Noel, Joel Embiid, Dario Saric and Jahlil Okafor with two of those guys not having played for them yet and the other two struggling to play alongside each other and neither of whom looking quite like a future star. And beyond the frontcourt, there really isn't a whole lot in the mix save for a decent swingman in Robert Covington and a passable point guard in Ish Smith, whom Colangelo acquired. Most importantly, he helped to build a losing culture and arguably did not put players in the best position to succeed.
Hinkie also hadn't endeared himself with the media by being overly secretive, he hadn't endeared himself to his players through
some shady shenanigans
and he didn't endear himself to his colleagues after failing to disclose
Jrue Holiday's injuries
when he was dealt to New Orleans for the right to take Noel.
But the thing is that the Philadelphia ownership understood what Hinkie was going to do when he took the job and he has done pretty much what he said he was going to do. The only difference now is that owner Josh Harris felt some pressure from the powers that be in his colleague and was pushed to bring in a veteran hand in the elder Colangelo. Now after the Colangelos appear to have shadily pushed Hinkie
out the door
, the 76ers are their show now.
What you are getting from the Colangelos is a mixed bag. Jerry Colangelo is a very well-respected man in the NBA following his long tenure in the NBA but he hasn't been a part of the league since selling the Suns in 2004 nor has he been the main personnel guy for a franchise in two decades. Bryan Colangelo does have a pair of Executive of the Year awards and deserves credit for signing Steve Nash in 2004 and spurring the Suns on their mid-2000's run under Mike D'Antoni. However, he also not only selected Andrea Bargnani first overall in 2006, he then gave him a ridiculous $50 million extension in 2009 while seeing the Raptors in missing the playoffs for five straight years until he left the organization in 2013. In short, his management career is very much a mixed bag.
It is not certain how the Colangelos will move on from here but at the very least, Hinkie left them in decent shape when it comes to this summer's NBA Draft as the 76ers could have
as many as four first round picks
(although it's more likely than not that the Lakers's top three protected pick with stay with them) while also having tons of cap room. Hinkie will, or at least should, land on his feet in someone's organization because he's no dummy even as his communication skills
need some work
. And now a franchise once seen as a potential model for team-building just is going back to basics, once again.