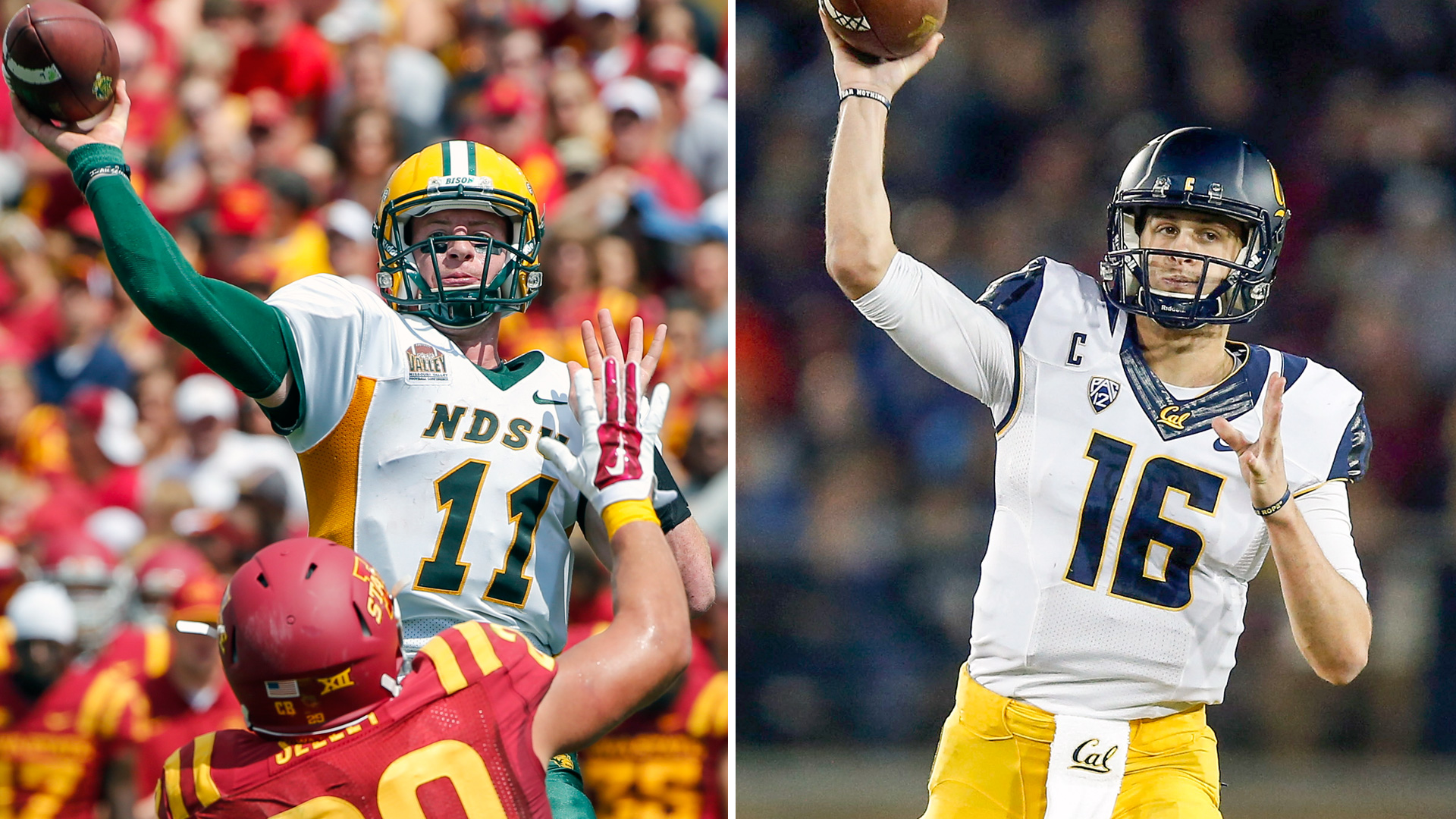 (Getty)
Thought that once Chip Kelly left town, the Eagles were done shaking things up with bold and aggressive moves?
Think again
as announced not too long ago, they have traded picks eight, 77, 100, their 2017 1st and a 2018 2nd to the Browns for the second overall pick and a fourth rounder next year. And the organization have made it clear what they are targeting with the second pick.
Here is what Eagles executive vice president Howie Roseman said today,
as reported by NFL.com
:
"We're going to invest in quarterbacks." Roseman said. "We had time as an organization to study: What are the keys to winning? What are the keys to being a championship caliber over a long period of time? ... It's quarterbacks.

"... If you commit that you're going to invest in quarterbacks and you have people here who we think can teach quarterbacks as well as any in the National Football League, sometimes you have to put your money where your mouth is."
Now this is after the Eagles re-signed last year's starter Sam Bradford to the tune of
a two-year, $36 million contract
while also bringing in Chase Daniel, a backup quarterback in Kansas City under new Eagles coach Chase Daniel to
a three-year, $21 million deal
. For what it's worth, the team still says that Bradford is the nominal starter but obviously, he is not the long-term option.
The quarterback of the future in Philadelphia will now be the quarterback not taken by the Rams
after they traded to the top pick
last week.
In my latest mock
, I had Los Angeles selecting North Dakota State quarterback Carson Wentz but now it looks like
they could be taking
Cal quarterback Jared Goff. For what it's worth, the Eagles
think that either
could be a franchise quarterback and are
reportedly will be thrilled
to take Wentz should he be available.
You could make a fair case
that the Eagles aren't that crazy to trade up for a quarterback even after bringing back Bradford and overpaying Daniel. Namely, the case is that neither guy is a franchise quarterback and that Bradford's contract is structured as such that he could be cut after one season at a minimal cost and that either Wentz or Goff could give them their first franchise QB since Donovan McNabb in his prime. But the problems I have are that the Eagles, a team without much depth thanks to some risky moves by Kelly, are shelling out a ton of picks to make this move and that I'm not that sold that either quarterback will turn out as a franchise quarterback.
And maybe if the Browns are willing to trade out of a chance to take one of the top two quarterbacks,
that could say what you need to know
. But this trade is a boon for that franchise, one that is lacking talent on either side of the ball, as they could use these picks to build some much-needed depth. And who knows, maybe they are more confident in
Robert Griffin III
than we thought