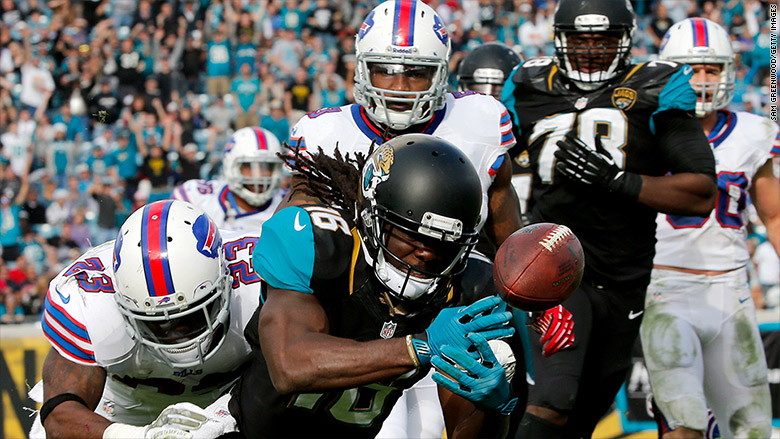 For the first time ever, an NFL game is going to be streamed exclusively on the web this October. The NFL
selected Yahoo
to stream for free the Buffalo Bills-Jacksonville Jaguars game from Wembley on October 25th at 9:30 am and it will be available on their properties like Yahoo, Yahoo Sports, Tumblr and more.
The NFL
floated the idea
during Super Bowl week that a game this upcoming season would be streamed "over-the-top." Companies that they engaged included Amazon, Apple and Google (Netflix notably said over a month ago that
they weren't planning on dealing for live sports
, essentially taking themselves out of this mix). The global reach of Yahoo, as it reaches over a billion users monthly, was said to be one of the key appeals to their bid.
Re/Code reported that Yahoo paid at least $20 million
for the right to stream this game and thus will receive exclusive advertising rights for the game.
CNN's Brian Stelter reported
that the NFL will not be losing money on this game.
The game production will be handled by CBS Sports as it is an AFC contest and it will air on CBS affiliates in Buffalo (WIVB-TV) and in Jacksonville (WTEV).
The NFL is quick to note that this is just a test and not yet a yearly ordeal but if the ratings numbers are strong, particularly for a less than appealing contest, it could be a sign of the future of broadcasting for not just the NFL but for sports at large.