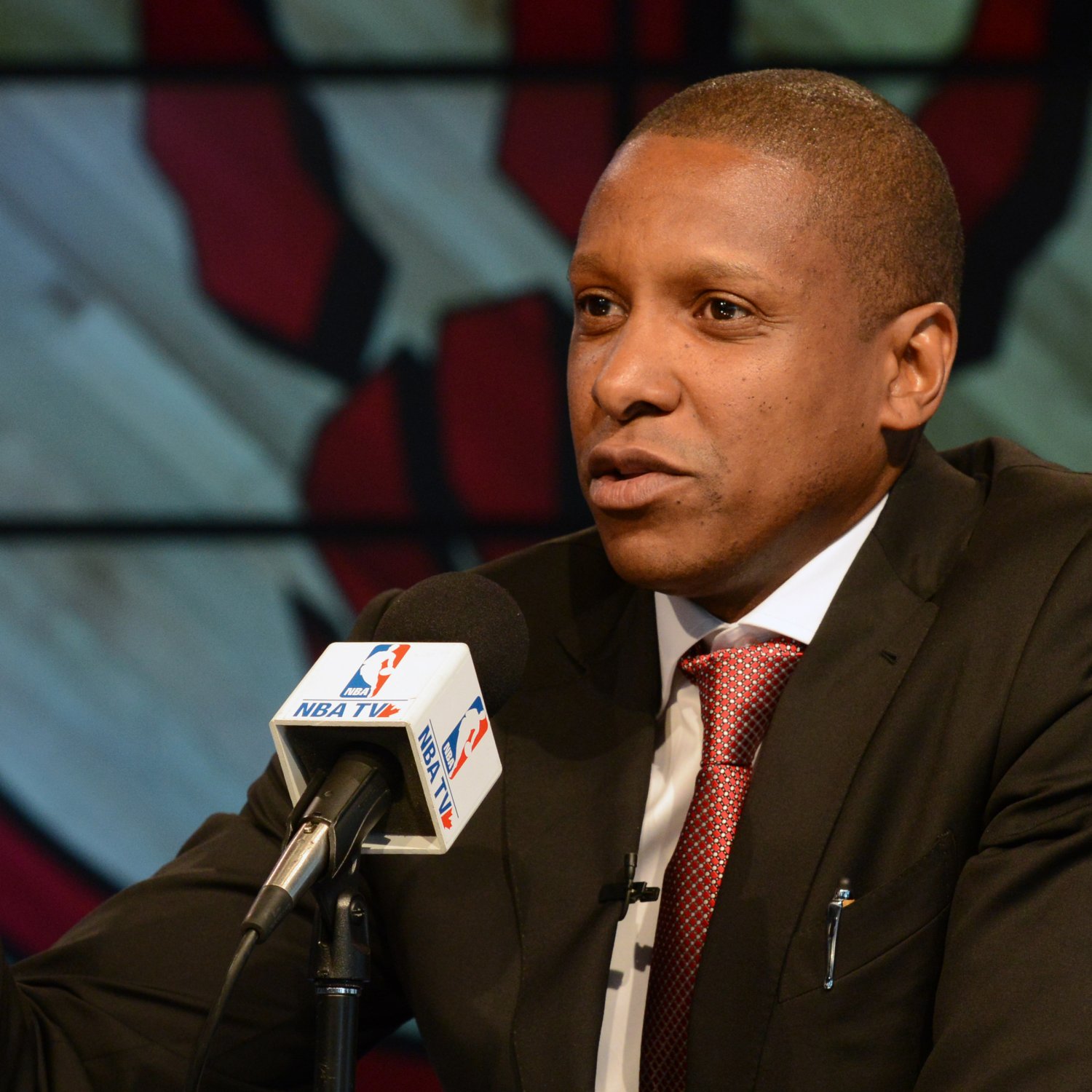 Masai Ujiri is in his first year as general manager of the Toronto Raptors and he has done a tremendous job as the club has increased their win output by 14 and made the playoffs for the first time since 2008. They are in a first round matchup with the Brooklyn Nets and in a pregame rally in front of fired-up Raptors fans, Ujiri showed how pumped up he was. This is awesome, let's go to the videotape.
And then there's this:
Masai Ujiri: "You know how I feel. I don't like them, but I apologize."
— Tim Bontemps (@TimBontemps) April 19, 2014
Love that guy.