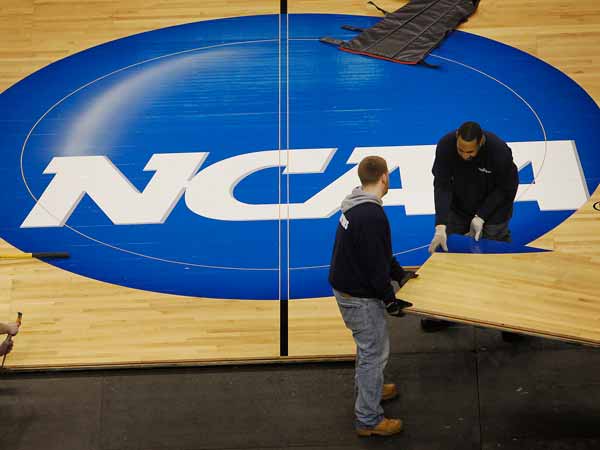 There are sixteen team left on the road to the Final Four in Atlanta, including a few clubs that I don't think anybody saw coming. I mean, let's just be honest here, who in their right minds had Wichita State, La Salle and the biggest surprise of them all, #15 Florida Gulf Coast getting to the Sweet Sixteen? Don't lie to yourself, we know you didn't. Here are my predictions.
TV Schedule
#2
Miami
vs. #3
Marquette
- East
Buzz Williams and his crew have been living on the edge but they have been able to pull it off, no matter how opportunities they have given their opponents to knock them out. However, that will end against a much more talented Canes squad.
Pick:
Miami
#2
Ohio State
vs. #6
Arizona
- West
One of these days, I may come around on Ohio State. This, however, is not one of those days. I like the matchup that Arizona has against defensive boss Aaron Craft considering they have multiple guys that can bring the ball up and this is a talented club that is putting it together at the right time.
Pick:
Arizona
#1
Indiana
vs. #3
Syracuse
- East
The Orange really did not look that great against an inferior Cal club, letting the Golden Bears right back into the game by struggling offensively. Personally, I just do not see the consistency to take out the Hoosiers.
Pick:
Indiana
#9
Wichita State
vs. #13
La Salle
- West
How about both of these clubs? The Explorers, who have been kicking but and taking names thus far since the First Four, shutting up those doubters that felt they shouldn't have gotten in. Wichita State was making threeballs all over the place to upset Gonzaga. The Shockers' shooting makes them a threat against anybody, but I don't think they have the quickness to keep up with La Salle.
Pick:
La Salle
#1
Louisville
vs. #12
Oregon
- Midwest
Oregon has shown how much of a felony it was seeding them as a 12. And you know what, they are going to give the Cardinals a real go, but I think they are too young and not quite as talented on a whole as the Ville.
Pick:
Louisville
#1
Kansas
vs. #3
Michigan
- South
Man, did I look good for picking VCU over the Wolverines in the round of 32, because Michigan has been awesome this tournament thus far and with how they are clicking right now, even as Trey Burke has not been great, I don't think Kansas can stop them.
Pick:
Michigan
#2
Duke
vs. #3
Michigan State
- Midwest
In my opinion, this could be the toughest bet in the Regional Semis. I have to grown really like this Spartans squad, but I do not think that they have the scoring depth that Duke has. Not to mention that the Blue Devils have been tremendous defensively as well.
Pick:
Duke
#3
Florida
vs. #15
Florida Gulf Coast
- South
The Eagles of FGCU have been absolutely remarkable and have taken the nation by storm, who we now know as "Dunk City" for their high-flying game. However, Florida is not a good matchup for them as was Georgetown, who had a plodding game, and San Diego State, because the Gators are very athletic and score really well. Sorry folks, but I have to be that guy.
Pick:
Florida