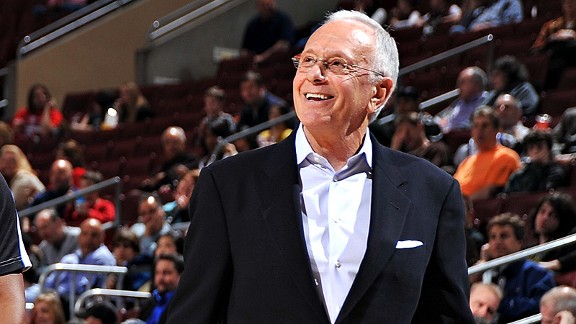 Southern Methodist University made some waves by hiring to lead their men's basketball program the well-traveled Larry Brown. And quite frankly, I think this is a terrible hire. Here's why.
Before I go off on a tangent, it must be stated that Brown is one of the best coaches in basketball history. The fact that Brown has a National Championship (Kansas in 1988) and a NBA finals title (Detroit in 2004), the fact that he has over 1,000 career wins the ABA and NBA as well as the fact that he has led eight different clubs to the playoffs speaks true to that statement.
But this hire makes no sense. You don't make short-term hires in collegiate athletics, recruits when selecting a school really have no interest in going to a school that will be changing coaches in a couple years. And not only is Brown 71 and has a reputation for a wandering eye for other jobs as well as a history of not staying long-term at jobs, the fact that he is looking to hire a coach-in-waiting shows that he is not in this for the long haul (although bringing in Illinois State head coach Tim Jankovich as that coach-in-waiting would be a good move, as would be bringing in former Illinois assistant Jerrance Howard, a very good recruiter, and Rod Strickland as assistants would make for a good coaching staff).
I just cannot see Brown having the energy to actively recruit, considering the fact he is 71. Throw in the fact that he has not coached in the collegiate ranks since 1988 and while he did win a national championship behind Danny and the Miracles that year, he also left Kansas with a series of recruiting violations, as they became the only reigning champion not allowed to defend their title in the NCAA tournament thanks to said violations.
There is no question that Brown is one of the game's greatest teachers and has done great work in rebuilding jobs to instantly improve a team in the short-term. Hell, he made the Bobcats respectable in his last job. But this hire just reeks of trying to make some headlines as the woeful Mustangs basketball program has not been good in years and now is moving to the rugged Big East. I simply cannot see this hire working out at all.