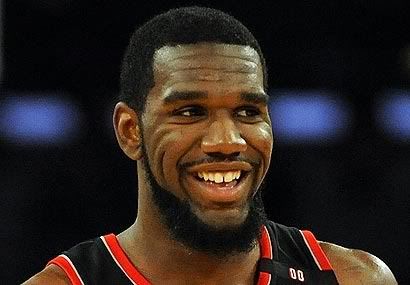 So fifteen months after the Portland Trail Blazers announced that Greg Oden would have microfracture surgery on his left knee, a surgery that is career-threatening the team announced that he will have the same surgery again on the same knee. This, including a microfracture surgery on his right knee back in 2007, means that Oden will have had three microfacture surgeries on his knees. Should he retire?
Last time I checked, nobody in the NBA has returned from three microfacture knee surgeries (you will win a prize if you can find somebody who has). And even if Oden was to return, he would not be able to play in all likelihood until the end of the 2012-13 NBA season. So Oden must ask himself if it is really worth it to try it and make it in the NBA.
He says he has no plans to retire
. But if I were him I'd really be thinking about retiring. He has only played only 82 games in his career since he was drafted first overall in the 2007 NBA Draft. That's one season. He had had injury after injury and to expect him to come back stronger than ever after yet another surgery is just unrealistic.
I admire Oden for refusing to give up on his dream. But I really think that Oden has to realize that quite frankly, this is not going to work out. Coming back from one microfacture surgery is tough. Coming back from two is very hard. But coming back from three? I just do not see it happening.