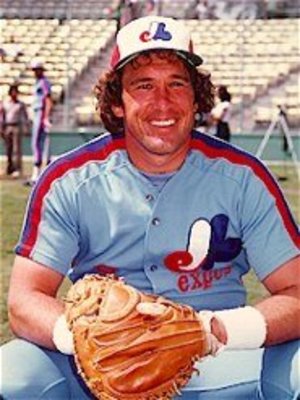 Hall of Fame catcher Gary Carter, one of the most beloved members of the Montreal Expos and New York Mets, has died today at the age of 57. He had been diagnosed with an aggressive brain cancer called glioblastoma last May.
Carter played nineteen seasons in the major leagues and played for four teams over his career, the Expos (1974-84; 1992), the Mets (1985-89), the Giants (1990) and the Dodgers (1991). He was a career .262/.335/.439 hitter with a career 324 home runs. He was an 11-time All-Star and won three Gold Gloves, thanks to his career .991 fielding percentage, won the 1986 World Series with the Mets and was elected to the Baseball Hall of Fame in 2003, the first player to be enshrined with an Expos cap.
Just as he was known for his talent on the diamond, "The Kid" was also legendary for his bubbly personality off the field. His Hall of Fame plaque notes his "signature smile."
Gary Edmund Carter (April 8, 1954 - February 16, 2012)