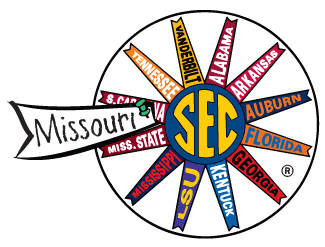 What's been rumored for months is now official,
the fourteenth member of the Southeastern Conference will be the University of Missouri
. The move will be effective July 1, 2012 as Missouri will join fellow Big XII defector Texas A&M into the toughest conference in the world of college football. So what does this move mean for both conferences?
Now since it has been widely known for a while that Missouri has been looking for a way out of the Big XII so the conference it is leaving has been actively preparing for a potential replacement, which is widely thought right now to be West Virginia. The Big XII will not be severely hurt by this defection.
As for the SEC, they needed to add a 14th member to even out the leagues and while Missouri is no national title contender, coach Gary Pinkel has had this club near the top of the conference and a consistent bowl team. And the weak basketball landscape of the SEC gets a nice addition in a solid Mizou basketball program. It's looking like Missouri will be in the SEC East which isn't the best geological fit for them, it allows the conference to not have to split Alabama and Auburn into separate divisions and thus allows the competitive division to remain even between the two divisions.