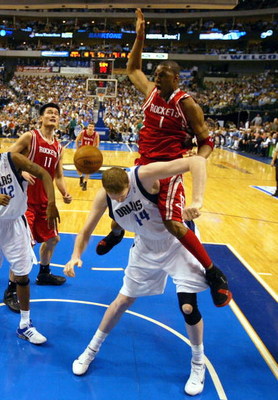 Well I have not done an NBA post in a whole (that whole lockout thing is kind of a buzzkill) and we may not get any NBA this year. So in the meantime, we shall suffice by watching some epic demolitions on some slam dunks.
We start off with a pretty fair matchup, J-Smoove versus Steve Nash.
Now you thought that Ben Wallace is a pretty good darn interior defender. But don't tell that to Kobe. Also, first bad Brent Musburger call of the post.
You know back in the good ol' days before Shawn Kemp became a fatass.
Classic His Airness right here.
Damon Jones looking like Jeff Parles right here
Dwight Howard...no worries for Kobe
Speaking of Dwight...
I agree with Kevin Harlan, we did just see a man fly.
With no regard for human life, part 1:
With no regard for human life, part 2:
DeAndre Jordan kills Jon Brockman right here
Blake Griffin, part 1:
Blake Griffin, part 2:
Blake Griffin, part 3:
(Timofey Mosgov...lol)
Buckle up, boys and girls
No wonder Chris Bosh didn't even try here
When in doubt, just go at Olowokandi. Second bad Musburger call.
You know the Knicks drafted that French guy
I don't know if this Richardson guy can dunk...
Shannon Brown flying high, no lie (I'm sorry that was god awful)
My money's on Cato
Just go at the Russian guy
Did McGrady just murder Shawn Bradley or is my vision going?