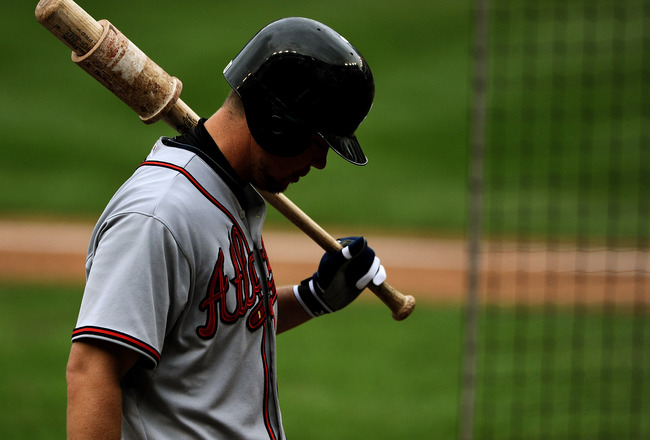 The Boston Red Sox and Atlanta Braves were once easily in control of the Wild Card in their respective leagues but now after their spectacular choke jobs in the last month, both due to similar reasons (poor pitching, overworked bullpen, inconsistent offense). We've got three days left in the 2011 MLB season and the postseason is just around the corner. Who will claim the Wild Cards?
The Red Sox's collapse has been widely publicized and for obvious reasons (other than the fact that if they do miss the playoffs this will be historic), considering the fact that it looked like just a month ago that Boston was the World Series favorite in the Junior Circuit. Now they have only a one game lead on Tampa Bay. Now you would think that the Red Sox have the easier schedule down the stretch than Tampa with three games against Baltimore instead of three games with New York. But that is not necessarily true. The Orioles have played very well of late and are 12-7 since September 7 even though they have played six of the seven AL clubs with a winning record, including taking three out of four with Boston at Fenway Park. Meanwhile the Yankees will be resting CC Sabathia this week and will instead throw Hector Noesi in his second start and the struggling of late Bartolo Colon.
My pick would've been different a week ago but I do think the Rays will overcome the Red Sox's one game lead and win the Wild Card in the American League.
The Braves' collapse has gone a little less noticed than the Red Sox's one but it has been just as surprising. Meanwhile the Cardinals have been riding their hot offense into this position as well as a pitching staff that has performed just well enough. The Braves have three with Philadelphia remaining at home and while the Phillies have nothing to play, you would think they would give it their all to keep Atlanta out plus they do have Lee, Oswalt and Hamels on the hill for them. Meanwhile the Cardinals have a three game set with the league worst Astros and those should be easy wins.
I think the Phillies will give Atlanta just enough fight to get the Cardinals into the postseason via the Wild Card in the Senior Circuit.
So I have both collapses leading Boston and Atlanta out of the playoffs. Will I be correct...for once?