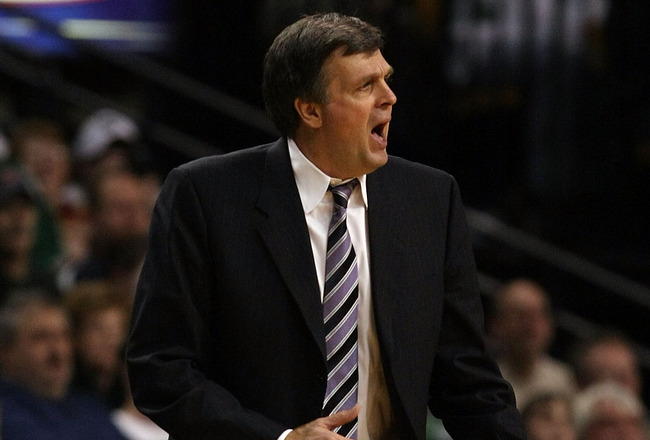 The head man in Houston is Kevin McHale, who was announced as the replacement for Rick Adelman as coach of the Rockets. And in my opinion, the move makes no sense and is a step backwards for the organization.
McHale has not coached since he replaced the awful Randy Wittman in Minnesota after 19 games in the 2008-09 and went 20-43 the rest of the way. Granted the team he coached that year was pitiful, however it was he that built the team. And after he was fired by Minnesota, it appeared that his interest in getting back into coaching was close to zilch. Therefore he worked for TNT and NBATV the last few years.
Why the Rockets would bring in a man that was not known for being a solid tactician when he was a coach and had next to no success? I mean Daryl Morey deserves the benefit of the doubt due to being the most underrated General Manager in the NBA, but was McHale really a better hire than Lawrence Frank or Dwayne Casey? I do not think so.
And now a team that seems to be on the cusp of breaking through in the West now has taken a step back in my eyes.